July 6 - July 27, 2024
Residential move-in date: July 6
Move-out date: July 27
Applications for summer 2024 are now open!
The Social Justice Research Academy brings students from around the world together for three weeks to dive deep into the past, present, and future of social justice. Designed to encourage discussion and critical thinking about the political, historical, and cultural context of inequality and resistance, the program welcomes students with a variety of academic interests across the social sciences, humanities, and arts. Topics vary from year to year but include a selection of significant historical struggles (the American Revolution, slavery and abolition, suffrage, labor, civil rights) as well as those that define our recent past and present (climate change, immigration and refugee/asylum policy, LGBTQ rights, #BlackLivesMatter, disability studies, faith and social justice, interfaith leadership, intersectionality, affordable housing, prison reform, #MeToo, food deserts, social distancing as a privilege, access to health care, textbooks and curricular biases, anti-racism, anti-Semitism, music and civil rights, international human rights, race and popular culture). As they explore the characteristics of effective community leadership and successful movement-building, students develop leadership skills as well as research and analytical skills. The Social Justice Research Academy is fully residential with no commuter or online options.
If you attend a School District of Philadelphia public or charter high school, you may be eligible to attend a Penn Summer Academy free of charge with a Penn Summer Scholarship.
Video
The Social Justice Research Academy was awarded a Campaign for Community Grant from the Penn Provost's Office in 2020 to support capstone projects on racial justice, and Alice Chou, a student in the 2020 SJRA, was chosen by the teaching staff for her video production skills to use the funds and make the following video.
If you have a problem seeing this video, you can also watch it on YouTube.
Features
Lectures and workshops: Attend daily classes and conversations led by Penn faculty and Teaching Fellows as well as guest lectures by experts from a range of subjects. This summer, students will hear experts and advocates in the areas of gun control, framing historical narratives, the current national landscape of a woman's right to choose, LGBTQ rights, the effects of poverty on children, and many other topics. Ask questions, debate issues, and participate in lively class discussions as you develop specialized knowledge and leadership skills. Students will have access to Penn's Van Pelt Library and other University resources, including the program's Canvas course website for additional content and homework assignments.
We will have a Monday – Friday schedule from 10 a.m. – 5 p.m. ET. Each day begins with the entire group meeting from 10 – 10:30 a.m. with SJRA staff, and then we are joined by a guest speaker or depart for a field trip or service-learning activity. At noon we break for lunch, followed by a small group discussion from 1:30 – 3 p.m., and from 3:15 – 4:45 p.m., we are joined by another guest speaker or depart for another field trip or service-learning activity. Other activities after 5 p.m. and on the weekends are organized by Penn SAS High School Programs and Summer Discovery.
Site visits: Tour Penn's Van Pelt Library and historical and cultural landmarks in Philadelphia, such as the National Constitution Center, Mother Bethel A.M.E. Church, Chinatown, and nonprofit organizations such as the Mural Arts Program and Philabundance.
Capstone project: Drawing from coursework and your own interests, develop a research question and action plan around program themes. Explore the answer to your research question and develop a proposed action plan using the University's world-class resources and guidance from teaching fellows. Capstone projects can take the form of a traditional academic paper or a creative project in the medium of your choosing and could include a project in your own community. Previous capstone projects have included:
A paper on Hollywood's portrayal of Asians in film and subsequent stereotypes
A spoken word performance surrounding gun deaths among Black men in Philadelphia
A video on redlining
A slide show about the reception of American Muslim women who wear a hijab or not
A statistical comparison of international human rights laws and violations
A graphic novel comparing sex education in China to that in the US
An immersive art installation depicting sweatshop conditions
A restaurant business plan offering job training for the homeless
See this program's 2023 syllabus (PDF).
In the news
Penn's Omnia Magazine covered the 2021 Social Justice Research Academy, highlighting some innovative student projects and Penn teaching fellows who were invited to participate by former faculty director, Dr. R. Scott Hanson.
Read an article about Penn Summer student Neelofar Tamboli, and how she expanded the development of her website featuring coronavirus data while in the program.
Read an article from Penn News Today about the 2017 Social Justice Academy class experience.
Faculty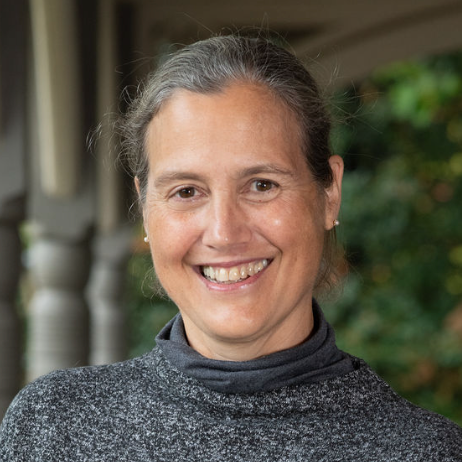 Program Director: Sarah McDowell
Sarah McDowell is a history teacher and the History Department Chair at Springside Chestnut Hill Academy in Philadelphia. She currently teaches both American and modern world history and has taught a number of elective courses, including Film History, History of East Asia, History of Latin America, International Relations, and Government and Constitutional Law courses. Prior to becoming a teacher, Sarah was an attorney and worked as a public defender in Portland, Oregon, representing both adults and juveniles. Sarah earned her JD at Georgetown University Law Center and a Master of Art in History at Villanova University. Sarah acted as the assistant director of the Social Justice Academy before becoming the director for the 2023 session. In her free time, Sarah enjoys kayaking, hiking and gardening, and spending time with her family.