July 9 – July 29, 2023
Residential move-in date: July 9
Move-out date: July 29
Applications for summer 2023 are now closed.
The Neuroscience Research Academy explores the biological foundations of the brain, progressing from the cellular foundations of the neuron to an understanding of the sensory systems, and culminating with higher-order cognitive functions such as memory, emotion, and morality. Taught by members of Penn's Biological Basis of Behavior program, the Neuroscience Academy introduces students to this cutting-edge field in both research and medicine, which has provided important insights into understanding the mind in both health and disease. The Neuroscience Research Academy is fully residential with no commuter or online options.
If you attend a School District of Philadelphia public or charter high school, you may be eligible to attend a Penn Summer Academy free of charge with a Penn Summer Scholarship.
Features
Lectures and discussions: Attend twice-daily lectures and conversations with Penn's distinguished neuroscience faculty. Additionally, participate in a journal club to discuss peer-reviewed neuroscience literature and develop presentations on those papers, and take part in a neuroethics club to debate current ethical dilemmas within the neuroscience field. 
Lab activities: Participate in hands-on laboratory activities to gain an introduction to experimental techniques.
Applications outside the classroom: Further your understanding of the brain in a fun and educational setting with related films, discussions, and readings. Past trips have included visits to the Mütter Museum and the Franklin Institute. 
Prerequisites:
One year of high school biology and one year of high school chemistry are required for application.
For any students who will be using the course Living Earth or Living Environment as their one year of biology prerequisite, please include the course description with your transcripts for the admissions committee to review.
Faculty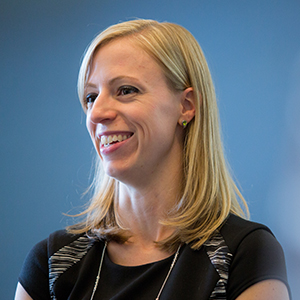 Program Director: Kristen Hipolit, PhD
Dr. Hipolit is an Advanced Lecturer in the Critical Writing Program at the University of Pennsylvania, where she teaches freshmen writing seminars that are focused on neuroscience topics. For several years, she was also an instructor for Penn's post-baccalaureate pre-health program, where she taught introduction to biology and cell biology and biochemistry courses. Dr. Hipolit received her PhD in Neuroscience from the University of Pennsylvania and has been teaching at Penn since 2012.