July 6 - July 27, 2024
Residential move-in date: July 6
Move-out date: July 27
Applications for summer 2024 are now open!
When applying for the Global Culture and Media Academy, please select "Intercultural Communication Academy" on the application.
The Global Culture and Media Academy seeks to offer students a foundation for understanding the intricate and complex relationship between language, culture, communicative practices, and the role we play as individuals in the globalized world of today. The course will focus on key ideas to provide a basis for nuanced practices, reflections, and strategies that are associated with 21st-century skills and essential behaviors of a global citizen. The Global Culture and Media Academy is fully residential with no commuter or online options.
Based on the American Council on the Teaching of Foreign Languages Can-do statements, students will achieve various investigative and interactive objectives by the end of the course:
In my own and other cultures, I can explain how stereotypes influence a country's products or marketing strategies
I can share my interpretations of a piece of art of music with someone else while respecting theirs
I can respond to a social media post in a culturally appropriate manner
In my own and other cultures, I can explain how globalized products impact society and individual lifestyles
I can collaborate on an online project to explain misconceptions underlying stereotypes
Through active learning, students will collaborate with their peers in activities that seek to promote nuanced reflection, keen observation, and transformative practices when engaging in intercultural communication.
If you attend a School District of Philadelphia public or charter high school, you may be eligible to attend a Penn Summer Academy free of charge with a Penn Summer Scholarship.
Features
Guest lectures by Penn faculty and Philadelphia-area leaders in language, culture, and business
Experiential activities designed to encourage reflection and communication on course topics
Experienced language and culture instructor
Faculty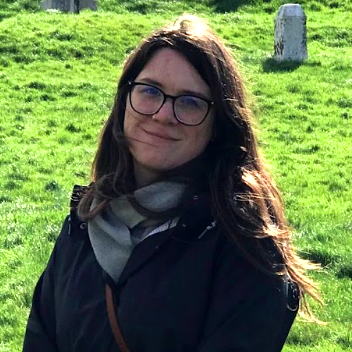 Program Director: Betsy Kells
Betsy Kells is an experienced language and culture educator. Her background is in second language development, and she has taught both Italian as a Foreign Language and English as a Second Language at the University of Pennsylvania. Betsy is very interested in building community in face-to-face and online classrooms, especially when it allows students to engage in intercultural exchanges and learn from one another. She is also a media and film buff, interested in closely examining films for their lessons in intercultural communication.
Her daily work is at the Penn Language Center, where she acts as the technology director, assisting language instructors with the considered implementation of technology in their language learning classrooms. She conducts ongoing professional development workshops focused on technology integration, digital pedagogy, and digital literacy. She strives to encourage participants to feel confident and to play with a tool as a way to learn how to use it.
Betsy earned an MA in Italian Studies and Second Language Acquisition from Middlebury College, a BA in Italian Studies from Temple University, and a Certificate in Virtual Online Teaching (VOLT) from Penn's Graduate School of Education (GSE). She is currently a doctoral student in GSE's Educational Linguistics division, researching the intersection of technology, teacher training and Less Commonly Taught Languages.