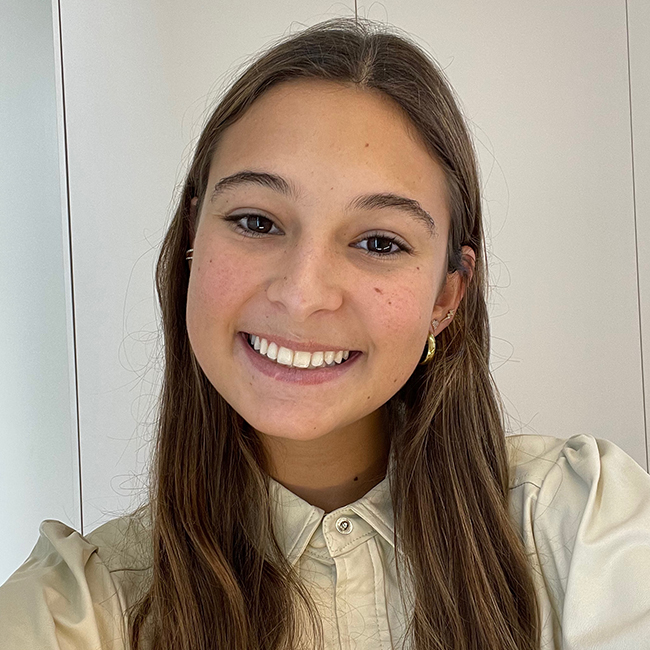 Neuroscience Research Academy, 2021
Note: In 2021, the high school summer programs were delivered online because of the COVID-19 pandemic.
What did you learn in the Neuroscience Research Academy and how are you putting it to use?
In the Neuroscience Research Academy, I learned about a variety of topics, some of my favorites were drugs, taste and olfaction, sleep, learning and memory, and autism. Amongst my favorite labs were the sheep brain dissection and the taste lab, which consisted of eating miracle berries that inhibit certain taste receptors and make food taste differently! In the neuroethics club, we learned about the brain and crime. This was extremely useful information that I used in the process of writing my International Baccalaureate Extended Essay.
How does learning about neuroscience fit into your academic interests?
A while ago I decided I was interested in neuroscience and started considering the possibility of majoring in this field. However, before making the decision I wanted to be able to immerse myself in the field and explore first-hand what studying neuroscience was like. Penn's Neuroscience Research Academy allowed me to delve into the introductory world of neuroscience and helped me confirm my decision to major in this field. Additionally, through the neuroethics discussion group, I discovered the law side of neuroscience which I am very passionate about and did not know about before the summer academy.
What was learning online like this summer?
Learning online this summer was truly wonderful! Once class was over, I would stay logged into Zoom for additional 15 minutes to continue discussing fascinating concepts with the professors. Moreover, Penn did a truly wonderful arrangement with the virtual modality. At the beginning of the course, we got shipped a lab kit so every lesson was followed by a lab that could be done at home. I was even able to dissect a sheep brain thanks to these labs!
What did being part of a Penn program mean for you?
As a rising senior, I was between two schools to send my early application to (Penn being one of them). Being part of the Neuroscience Research Academy allowed me to have the full Penn experience, which I was captivated by. First, the Neuroscience Research Academy is taught by the same faculty that teaches the neuroscience major at Penn, so I was able to experience what attending a college class at Penn would be like. The teachers are all extremely welcoming and willing to help students with everything they need. Second, there were parts of the day (like the neuroethics club and the journal club) that were taught by Penn undergraduate and graduate students. This space allowed me to bond with current Penn students and to learn about their experience. Everyone was extremely passionate about what they do and about the college. In terms of learning, the course was rigorous, but the University gave us access to a great variety of resources (online labs, articles, and movies) that facilitated understanding of concepts. After experiencing first-hand the top-quality academics, professors, and access to resources students get at Penn I was 100% sure this was the place I wanted to go to.
What would you want other students to know about this program?
Penn's Neuroscience Research Academy is a rigorous and time-consuming program, but if you are interested in neuroscience, it is truly fascinating! Even though at times the concepts can be hard to understand, the professors do a wonderful job of ensuring that no one is left behind and that everyone is understanding. Through the designated labs, students get a chance to interact with the course material and apply what they are learning. The program is designed to suit all learning styles as you have hands-on labs, lectures, and readings. As a student, you will not only learn about introductory neuroscience concepts, but you will truly get a feel for what neuroscience is like as students are expected to read scientific journal papers and present on these. I would highly recommend the program for students excited to learn more about neuroscience and who are up for a challenge!