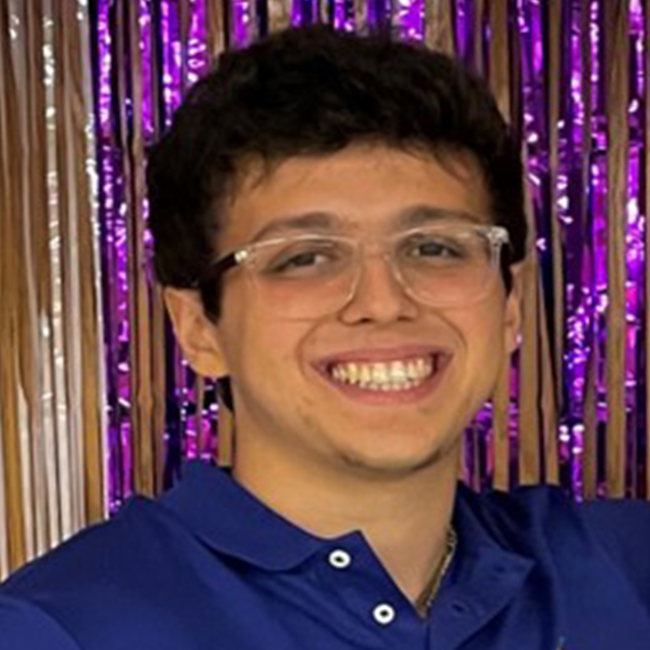 Chemistry Research Academy, 2021
Note: In 2021, the high school summer programs were delivered online because of the COVID-19 pandemic.
What did you learn in the Chemistry Research Academy and how are you putting it to use?
During my time in the Chemistry Research Academy, I had the opportunity to really expand my understanding of chemistry, learning about numerous concepts that I had not previously learned. We learned a lot about inorganic chemistry, which is something that I had not covered much in my AP chemistry class. Additionally, I was able to experience a brief introduction to organic chemistry, which has been very useful this year as I am currently enrolled in the class at my school. Overall, the Chemistry Research Academy has greatly allowed me to continue to enhance my knowledge of and interest in chemistry and has been very helpful in allowing me to fully grasp the concepts.
What was learning online like this summer?
Over these past few years, I have begun to really take interest in learning about chemistry, and participating in the Chemistry Research Academy with Penn has helped me develop this interest even more by taking the learning beyond the classroom into a research-oriented environment. While I would have enjoyed getting to experience the Chemistry Research Academy in person, I believe that the program did a great job of allowing the students to fully reap the benefits of the academy while online. The balance between lectures, independent research, and labs allowed me to stay engaged and enjoy the program while also learning about cool concepts.
What did being part of a Penn program mean for you?
Being part of a Penn program means a lot to me, as it is such a fantastic school with amazing programs and faculty and provides a wide range of resources. The Chemistry Research Academy mentors did a great job of helping me come up with different ideas for my research topic and provided useful feedback for all of my work. The resources available to us were terrific and enabled me to gather information on my research topic. Additionally, being able to participate in a Penn program with very bright, hard-working students was a great opportunity, as I got to hear from many amazing students.
What would you want other students to know about this program?
Any students who are interested in participating in the Chemistry Research Academy at Penn, or any of Penn's research academies, should definitely go for it because overall it is a tremendous opportunity to grow your interests, meet new people, and have some fun!