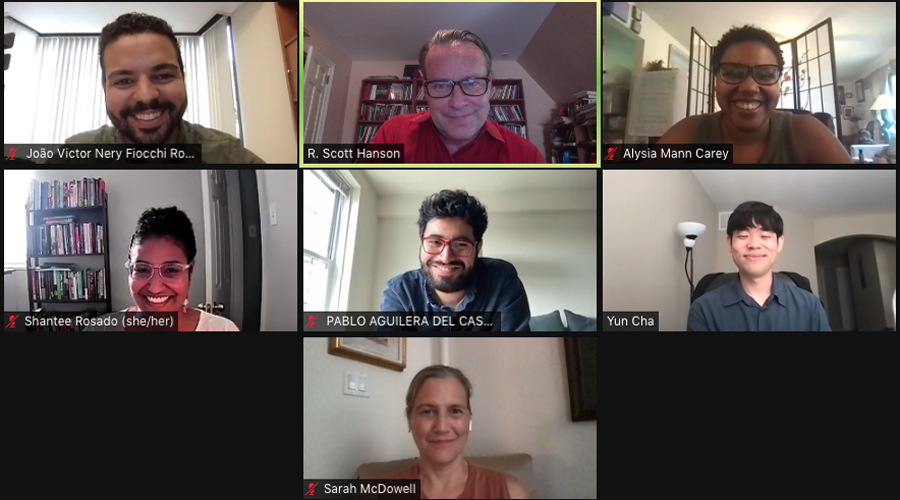 Penn Summer offers a variety of academic experiences for high school students, including Summer Academies—subject-intensive, three-week programs that fuse sophisticated scientific or social theory with relevant applications. Most of the academies are STEM-based, but the Social Justice Research Academy (SJRA) draws upon the rich history and diversity of Philadelphia to provide a sociologically comprehensive experience.
The SJRA takes a dive deep into the past, present, and future of social justice. Designed to encourage discussion and critical thinking about the political, historical, and cultural context of inequality and resistance, the program covers a variety of academic interests across the social sciences, humanities, and arts. Topics vary from year to year but include a selection of significant historical struggles, as well as those that define our recent past and present. As they explore the characteristics of effective community leadership and successful movement-building, students develop leadership skills as well as research and analytical skills.
Faculty Director Scott Hanson said, "It's an energizing and creative month of time to interact with some really bright young people who already are doing amazing things in their own schools and communities."
Typically, SJRA and all Penn Summer Academies meet in person, on campus, but for the past two summers, all academies were remote due to the pandemic. Students may have missed out on enjoying the University campus and its physical resources, but the virtual nature of the academy allowed other aspects of the program to shine. Ninety students participated in SJRA this year, tuning in via Zoom from countries across the world: United States, Korea, China, India, Mexico, and Australia. Hanson arranged for virtual tours of The National Constitution Center in Philadelphia and the Jim Crow Museum of Racist Memorabilia at Ferris State University in Big Rapids, Michigan, among others—places that wouldn't have all been accessible to an on-campus group. And Hanson was also able to invite a wider roster of guest speakers and teaching fellows.
Pablo Aguilera Del Castillo, a PhD student studying environmental anthropology and SJRA teaching fellow said, "The class is specifically aimed at thinking about social justice, which is not a topic I usually get a chance to teach as a PhD student," he says. "And I was excited to add some of the environmental justice concerns that I had hoped to bring to the course."
At the end of the academy, SJRA student present projects they've worked on throughout the month, which range from written papers to art exhibits to film—and beyond. The work showcases issues that are important to the students, and often issues that are impacting them directly: redlining and its effect on climate, inequities in the criminal justice system, and violence against women.
In 2020, student Neelofar Tamboli expanded the development of a website project featuring coronavirus data while in the program. And in the same year, SJRA was awarded a Campaign for Community Grant from the Penn Provost's Office in 2020 to support capstone projects on racial justice. SJRA student Alice Chou was chosen by the teaching staff for her video production skills to use the funds and make the following video.
Read more about the Penn Summer Social Justice Research Academy at Penn's Omnia website >